What Our
Clients & Partners

Say...
I'm a Realtor, and Stephanie has been invaluable in obtaining loans, some with much difficulty, for my buyers. So, when it came time to obtain a mortgage to buy a house for me and my wife, it was a no-brainer that I would contact Stephanie at Core Mortgage. She was able to get me qualified quickly, and help us to close 2 weeks earlier than expected. She kept in contact through the whole process and was quick to return e-mails and phone calls. For me, maintaining communication is the most important thing in any business transaction.

-Dale Tippit
Stephanie was great to work with. She made buying our first home a breeze. Very knowledgeable! I met my realtor LeeAnn through Stephanie, awesome team they know their stuff 👍🏼 100% recommend

-Brett Norton
I couldn't say enough good things about Stephanie. Not only did she help me and go above and beyond for me when I bought my first home, she did the same when I was ready to sell that home. She never gave up and continued to work with me until it happened. She is extremely professional and knowledgeable. I am so thankful for her. She answered every question I had and was there every step of the way for me. She truly is a master of her craft. I HIGHLY recommend Stephanie to anyone looking to buy or sell a home, she will not disappoint! You rock!!!!

-Christina Korponay
Stephanie was absolutely fabulous throughout the entire mortgage process. My realtor provided me with Stephanie's information and, from the first time I spoke with her, I knew I was in professional and competent hands. Stephanie was always responsive, made the entire process easy and enjoyable, and was with me every step of the way; I have no hesitation in recommending Stephanie to anyone, and only wish that there were a way to provide her with more than a 5-star review!

-Rebecca Degel
Stephanie Belknap is an exceptional mortgage advisor! She handles all of our clients with the utmost care and provides excellent customer service. She is a natural problem solver and there is nothing she can't get done! She is awesome to work with, responds immediately to calls, emails or texts and really cares about whatever deal she is working on, whether big or small. We couldn't say enough good things about her and will continue to refer clients to her! Recently, Stephanie even handled my (Christina) loan on a new purchase. She made the entire process so easy and stress-free for me!

-Lauren Fus and Christina Burns
Stephanie KNOWS HER STUFF! When I moved to Florida with my husband we decided it was cheaper to buy a home then rent so we did and with Stephanie's help it went so smoothly and we were very happy and excited. A few years and 1 divorce later I needed to get the house re-financed and put solely in my name. She couldn't have been more helpful. Since I'm a total novice at this she guided me and was incredibly patient. She and her crew put together all of the paperwork quickly, contacted the appraiser, most documents were able to be e-signed, and they answered a zillion questions I had. Emails were answered quickly throughout the process and after too! They made it so easy. I hope to never have to use another mortgage expert. Thank you Stephanie!

-Katy Gruber
She made our home buying experience very easy and painless. Her support though the process and her help breaking down the steps made everything less intimidating. I'd recommend her to friends and family. She's passionate about her job and an all around great woman. Thanks again Stephanie!

-naomi brooks
Stephanie was a integral part of our home buying journey. We felt so well taken care of during this whole process which can notoriously be stressful. We have had multiple people tell us how smooth our closing process was in comparison to theirs- I thank Stephanie for that. She was on the ball and anticipated any issues that could arise and handled them BEFORE they became issues. We were locked into an interest rate that is much lower than average- again thanks to Stephanie! In the future should we ever need to refinance or purchase another home- Stephanie is undoubtedly who we will use to guide us through the process!

-Melissa Plummer
I had the best experience with Stephanie. She was very knowledgeable and helped us above and beyond. She was always available when we needed her and she made our first home buying experience a very smooth process for us!

-Lindsey Mitchell
Stephanie , is the greatest mortgage person period!!! Our Realtor Team of Meyers/Clayton here at Berkshire Hathaway Florida Realty in Venice Florida recommend Stephanie to anyone wanting to get a mortgage. We consistently recommend her for her great knowledge,professionalism and customer service. If you have a question she can answer them and also makes herself available to answer thou's questions. Stephanie makes the mortgage process easy to understand and she goes above and beyond in her own professional caring way. Contact Stephanie Belknap Today!! Thank you for the countless times you have been there for all of our clients. With Highest Regards, Sean Clayton Professional Realtor at Berkshire Hathaway Florida Realty Venice Florida.

-sean clayton
Submit Your Review!
We'd love to hear from you! Use this form to send over details about your experience with our mortgage team.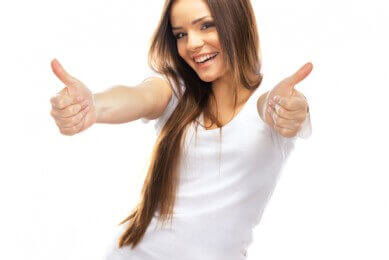 Get Your FREE Pre-Approval Letter Now!